As you look through these photos, you can right click on the large image and select "view image" to see its full version.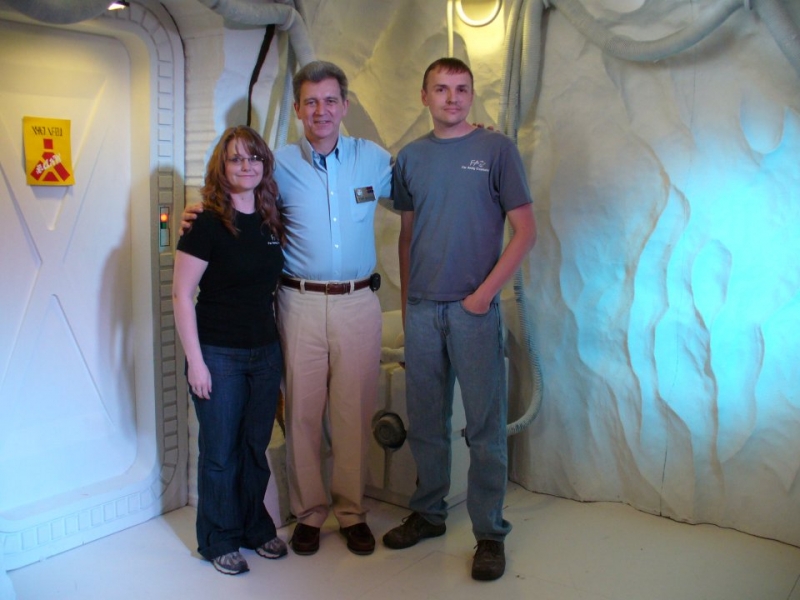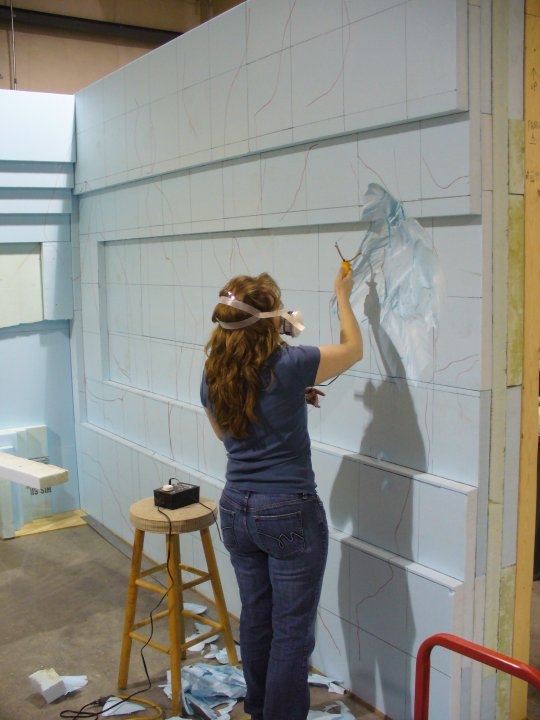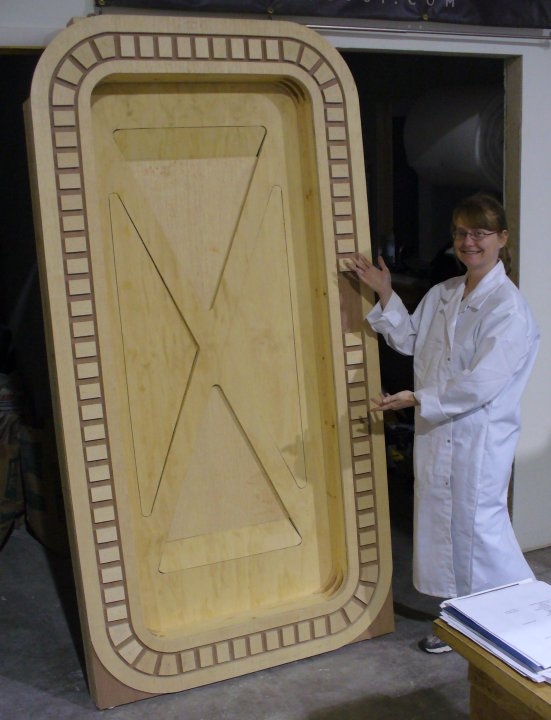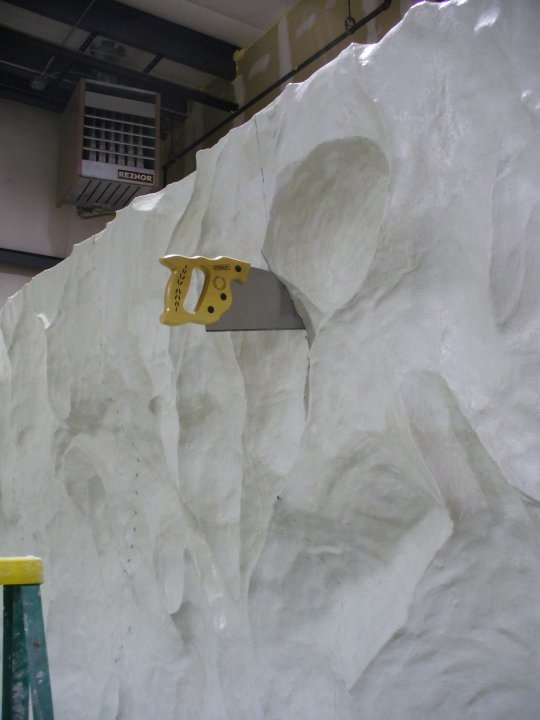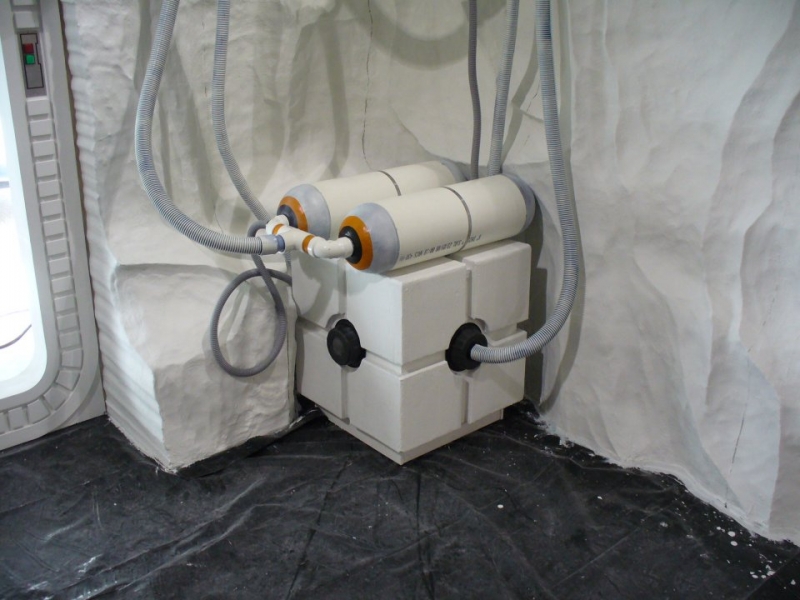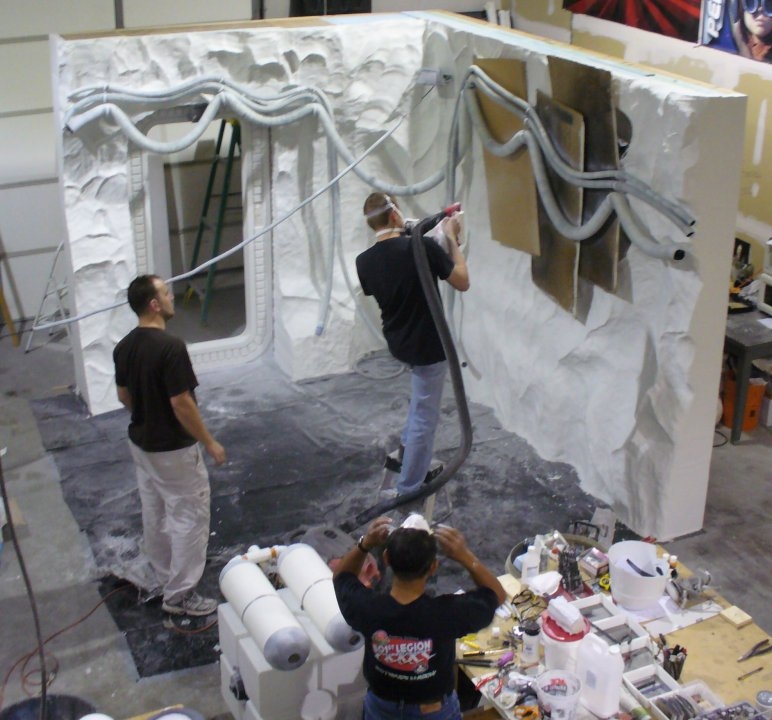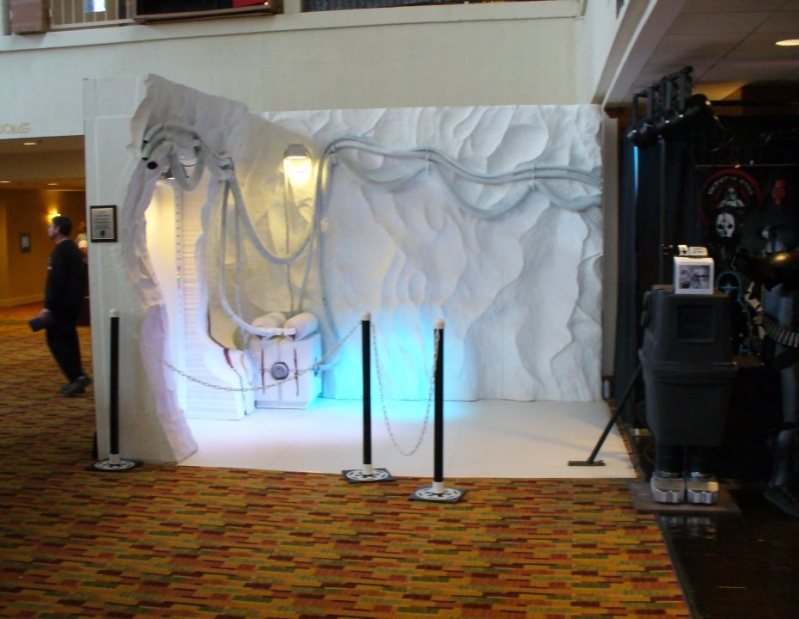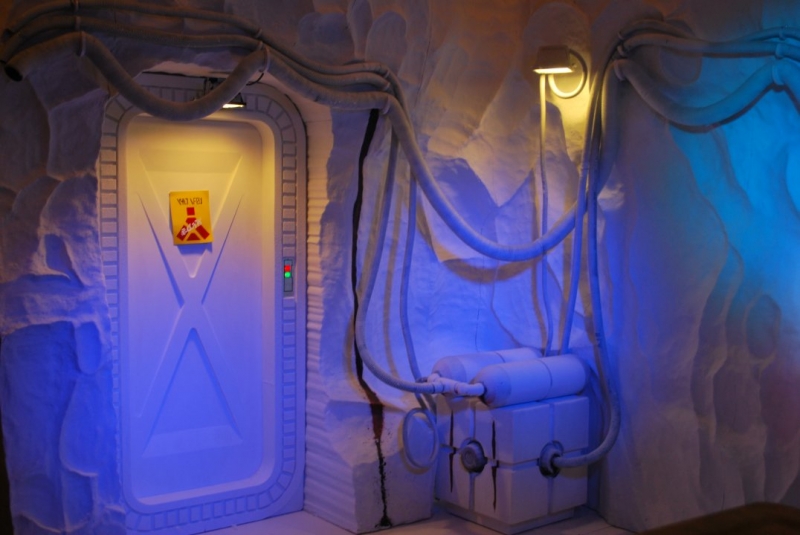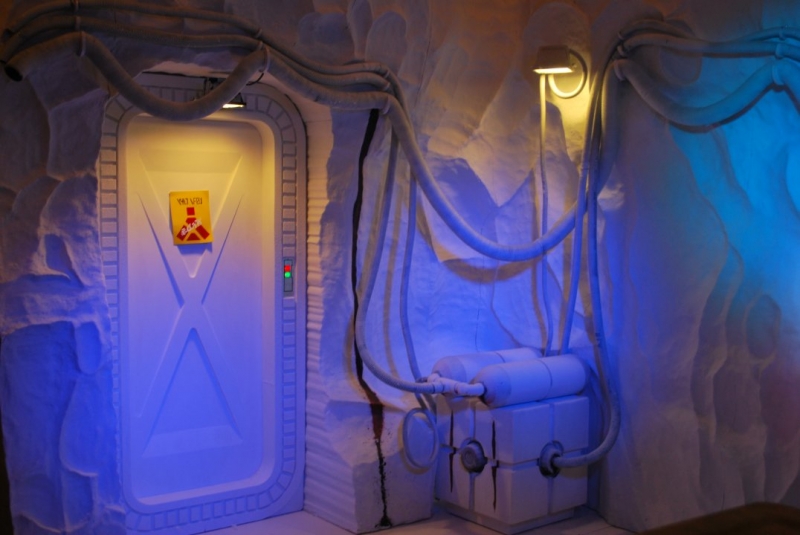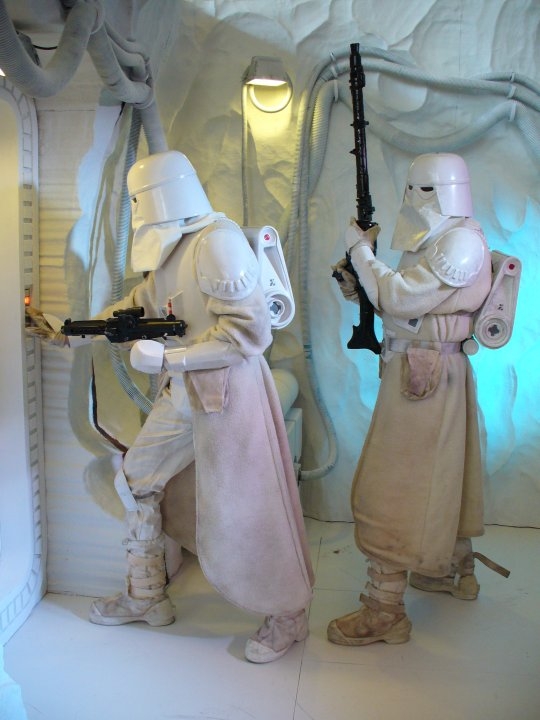 In March, 2010 we decided to embark on a large, non profit project for our local division of the Star Wars costuming group known as the Mountain Garrison of the 501st Legion.
mg501.com/

We usually set up an area at our local Sci-Fi convention called Starfest and I have been using a death star wall backdrop for patrons to take photos for about 5 or 6 years. We try to encourage the patrons to donate to a local charity when they take their photos. This year we wanted something with a little more "wow" factor.

I have personally wanted to create this set for several years and was happy to take it on.
It was not an easy one however. It ended up being a lot of work and a fairly large expense for us and the members of the costuming group.

The following photos show the progress in a nutshell.
Seeing the photos in this format almost makes the project look easy.

This is a photo of the finished set ready for attention:

This first photo of the fabrication process shows the framing almost finished and ready for foam:

Starting to carve the foam:

Most of the foam in place:

The door is almost ready:

Smoothing out some of the carving marks with a torch:

The foam is mostly finished:

Beginning to apply the first layer of hard coating:

Cutting the panels apart:

Putting the first layer of hard coating on the "cube":

After putting the panels back together, apply some latex paint:

Attaching the hoses and testing the overall look of the set:

More work on the "cube":

Applying the flocking:

Flocking tests:

The "cube" after applying the flocking:

The finished set in place at the Starfest Convention:

We had to play around with our Ghostbuster's costumes:

My wife and I with Christopher Judge (Teal'c from Stargate):

Us with Tim Rose (Puppeteer, Admiral Ackbar):

I think one of our jawas took a wrong turn:

This is a set from a deleted scene in Empire Strikes Back. The rebels corralled some Wampas in this room and had a warning sign to alert the rebels to the danger. When the Imperials attack 3po tears the warning sign off, which is why he was lagging behind and Han said he would become a permanent resident. The snowtroopers go into the room and get attacked by the Wampas.

Now that this project is complete, what huge and crazy project will we take on next?